_

23.9.09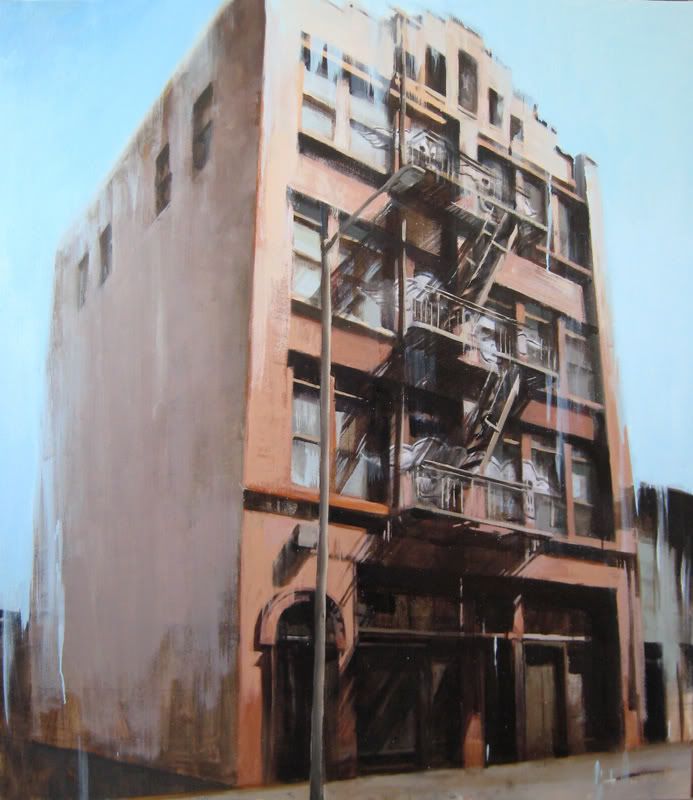 Kim Cogan's refined oil paintings capture contemporary life in all its beauty.
Using minimal brush strokes and a highly recognizable palette Kim's style speaks
ease well beyond his years.

Find more:

Site

and

Blog
@
booooooom
22.9.09
The
Obscura Digital
Cuelight, which is featured in Esquire's Ultimate Bachelor Pad, uses a series of sensors and a projector to cast images on the table that follow the balls around as you play. Examples include flames flaring from the balls as they roll or a virtual water surface that ripples as the balls pass over–visually interesting, but rather useless overall.
@
designcrave

A
Flickr group
made some long-exposure photographs of their
iRobot Roomba
cleaners zipping around their rooms. Some of these photos are up to 30 minutes or more long. Another thing that some of the photographers have do is to make sure there are some dirty spots so that the Roomba will make some special little spots.
@
likecool
The
London Design Festival
encompasses an impressive array of creative events, talks, installations and exhibitions taking place across the c
apital.
Is the UK's biggest annual celebration of design and reflects London's status as the world creative hub. It is made up of the widest possible range of design disciplines, all of who prosper in the city. These new ideas and activities make each Festival dynamic, different and uniquely London. Supported by government, the design sector, and leading businesses, the Festival offers a platform for the best design talent.
September 19 - September 27
@
creativereview
As Hippowill's comment on youtube, for me it's a "cool music and dancing video - not really sure about the big 3d head or special effects though"...
The single, titled Zingolo, celebrates the chocolate becoming Fairtrade certified. As Ghana is at the heart of its Fairtrade business, the single is made in collaboration with Ghanaian music star,
Tinny
, and the video, directed by
Ringan Ledwidge
and shown above, was also shot on location in the country. The project was created by Fallon advertising agency, who were also behind the Cadbury ads
Gorilla
,
Trucks
and
Eyebrows
(MY FAVORITE!!)
.
@
creativereview
A lead ball rests on the "g" key of a laptop, producing the letter "g" within the body of a Word document.
Eventually, the document becomes so large that it crashes the computer.
Why "G" ? (
some thoughts
here
and
here
and
here
and
so on
)
@
noquedanblogs